Dance Commentary: Contract Dispute Between Union Artists and American Dance Theater Alvin Ailey – "Buked and Scorned?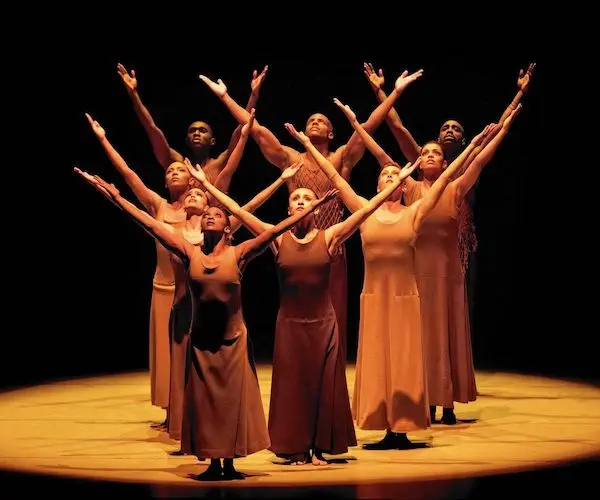 By Debra Cash
The Ailey dancers' demands for wages and the length of their contracts reflect the resurgent strength of organized labor in the cultural sector.
Alvin Ailey American Dance Theater is arguably the most important traveling dance institution in this country. I'm willing to bet more spectators were turned into dancing lovers by experiencing Revelations or at Ailey's Blue Suite than any other dance except Nutcracker.
Yet with a contract expiring this week, a bargaining unit of Ailey's company – 32 dancers and two stage managers – have been at the negotiating table under the auspices of the American Guild of Musical Artists (AGMA) with no resolution in sight. , according to a press release and petition sent by the AGMA yesterday, apparently intended to increase pressure on Ailey's management.
The Ailey Company's annual budget is approximately $45 million. AGMA Communications Director Alicia Cook answered questions from the artistic fuse mentioning that the AAADT refused to share a detailed budget with the union, so that, for example, it cannot disentangle the income earned by the company and by the Ailey school. However, the press release notes that the artists estimate that their compensation represents no more than 15% of Alvin Ailey's overall operating budget.
According to AGMA
The artists are asking for their guaranteed work weeks to be increased from 35 to 43 weeks, so they have time to rehearse their repertoire safely and keep their bodies in shape during a long and grueling season. Artists are also asking for pay raises to bring their income in line with that of other dancers and stage managers at major companies.
Most audience members – and most aspiring and local dancers – would be shocked to realize how little some of the best and most successful concert dancers in the United States earn. According to the AGMA, first-year dancers earn $42,000 on a 35-week contract, a number that was reduced during the pandemic shutdowns to $38,400. (Keeping dancers on the payroll when the company couldn't tour and in-person classes were suspended — even assuming AAADT was able to secure federal and local relief funds — should be applauded.) Fifth-grade dancers earn $53,200. (As an unclassified company, Ailey's dancers have no specific promotion opportunities.) If these were 52-week contracts, the equivalents would be livable if not princely. But few dancers can fill all the extra weeks with equally well-paid freelancers, let alone reliability. Those of us who guide young dancers argue that they should have a portfolio career, combining their dancing with other pursuits, be it teaching, modeling or latte making, but that dancers from 'Ailey being in the same situation is distressing.
Adding an additional eight weeks of paid rehearsal time would not only help the dancers keep their instruments in good condition – a basic requirement to do the job – but, by my calculations, would bring their salaries to $51,600 and $65,360 $.
AGMA goes on to say
At the table, artists repeatedly pointed out the structural inequality built into Alvin Ailey's business model. Alvin Ailey's artists are primarily BIPOC, and they are paid far below other peer dance companies whose rosters happen to be made up of a majority of white dancers.
It is somewhat hypocritical. The AGMA compared its numbers to those of the companies it represents that have comparable budgets – American Ballet Theatre, Houston Ballet and Boston Ballet. They are all classical ballet companies. Classical ballet companies are predominantly white. Where racially diverse, BIPOC dancers in ballet companies tend to be Latinx and Asian rather than black, a situation that is slowly, slowly changing.
There are other predominantly black contemporary dance companies, such as PHILADENCO, complexions Contemporary Ballet, Dallas Black Dance Theater and Ronald K. Brown/Evidence, but they are too small to be usefully compared. And I can't think of another dance company in this country that, in ordinary, non-pandemic years, tours as much as Ailey.
Excerpt from the press release
However, Alvin Ailey's mostly white senior management are compensated at or above industry standards.
Seamlessly, I'm friends with Ailey's artistic director Robert Battle, with whom I taught at the Bates Dance Festival before he was named to succeed Judith Jamison as the company's artistic director in 2011. I like him very much – he's smart, unassuming and enthusiastic – and I've been impressed with the repertoire and command choices he has made and the shine he has renewed in the company. There is no doubt that the senior management of the AAADT is very well compensated. The salaries of nonprofit leadership teams are common knowledge. Battle, in the most recent accounting I could find, was paid $419,316. Executive Director Bennett Rink has worked for the company since 1994, when he was in charge of special events, and worked his way up to #1 where he earns $512,140. Compare that to Boston Ballet where Artistic Director Mikko Nissinen earns $666,193 and Executive Director Meredith "Max" Hodges earns $387,676, or ABT where pre-Covid Artistic Director earned $462,492 and Executive Director $466,515 . (There have been personnel changes at ABT since that filing.) Salaries in nonprofit organizations are set by the board of directors.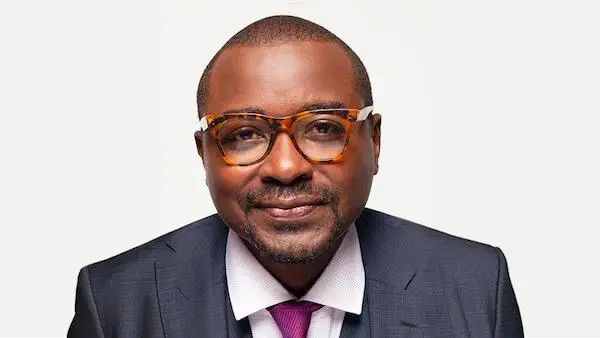 Battle, the company's public face, is black, as are Tracy Inman and Melanie Person, the school's co-principals, and Tiffany Barnes, who leads the school's junior division. Bennett Rink is white, as is CFO Pamela Robinson; Ines Aslan, Director of External Affairs, is Latinx. Given the demographics of the arts sector, there doesn't seem to me to be a particularly racially skewed staff ratio in Ailey's management, certainly not one that explains the pay differences between dancers and management.
What this reflects are two tense conversations taking place in the cultural sector. The first concerns investment in institutional oversight, fundraising and management rather than compensation for frontline workers. We've seen this for decades in academia, where university administrators and financial managers are treated as professionals whose pay "must rival corporate salaries," while more than 70% of most university courses are dispensed by auxiliaries with doctorates who are paid paltry allowances, accumulate few benefits and have no job security. All of this is possible due to the classic imbalance between supply and demand. In dance companies and universities, the message is that you're lucky and should be grateful to have a job – and that if and when you leave there are plenty of talented people out there ready to take your job. concert.
Professional concert dancers, who are young and typically have short performing careers, wonder why, given their investment in training, they can't get middle-class incomes that at least cover the cost of the high life of a place like New York. . (Even if you live out of a suitcase down the road, the Brooklyn landlord still expects your rent on the first of the month.) The U.S. Bureau of Labor Statistics reports that the pay of professional dancers — and it doesn't 't define genre – is $26.57 per hour, $30.96 in New York, which works out to something in the range of a full-time equivalent of $64,000 per year.
It must seem unfair that athletes at the top of their field with similar levels of training and dedication routinely wind up multi-millionaires. Granted, unless you're Misty Copeland, there's no comparing the likelihood of ancillary income like product endorsements. So it's back to making lattes.
The Ailey dancers' demands for wages and the length of their contracts also reflect the resurgent strength of organized labor in the cultural sector. In the past, it was very difficult to get artists to recognize that they were workers, but those days are over. While dancers in ballets and major modern dance companies have long been represented by AGMA and SAG-AFTRA, this representation has not been as visible as unionization in the commercial entertainment industry on Broadway (Actors Equity), in the film industry or even in the orchestra pit of the Metropolitan Opera. The curators, trustees and curators of the Boston Museum of Fine Arts — all nonmanagerial employees who were not already represented by another collective bargaining agreement — are ratifying their first contract under the auspices of the UAW this week. The trade union movement, despite its shortcomings, is seen as one of the few instruments available to effect long overdue structural changes in the sector.
In 2018, the Ailey Company struck a four-year deal with its dancers minutes before their existing contracts expired. But as we emerge from Covid into a changed environment, no one can predict the outcome of this year.
---
Debra Cash, executive director of the Boston Dance Alliance, is a founding contributor to the artistic fuse and sits on its board of directors. All opinions expressed in this article are his own.